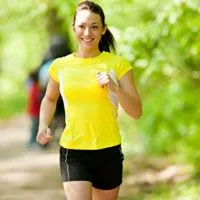 Athletes undertaking rigorous fitness regimes often push their bodies to the limit. Since their performance is based on the health and strength of their body, many need regular massage treatments and physical therapy sessions just to stay in shape and keep performing to their fullest potential.
Some researchers believe chiropractic therapy also offers several benefits for athletes who are constantly pushing their body to the max. Whether they need to recover from injury, improve performance or increase joint flexibility, ongoing chiropractic treatments may be a valuable addition to their training regime.
Why Athletes May Need Chiropractic Therapy

According to a study published in Chiropractic: The Journal of Chiropractic Research and Clinical Investigation by Lauro A and Mouch B in 1991, athletes exhibited a 30% improvement in performance after 12 weeks of chiropractic treatment. They were tested on several aspects of athletic ability including kinesthetic perception, power, reaction time, agility and balance. Those who did not receive chiropractic treatment showed only a 1% increase in performance after 6 weeks of treatment, while those who received the chiropractic treatments showed an 18% increase in performance after 6 weeks.
Many professional athletes also undergo treatments before, during and after a game. According to PracticalChiro.com, athletes including Tiger Woods, Lance Armstrong and Barry Bonds all receive treatments from sports chiropractors so that they can improve their performance and recover properly throughout training and game season. (Source: PracticalChiro.com)
According to SpinalHealth.net, 7% of the San Francisco 49's football team consulted with a chiropractor shortly after winning the Super Bowl in 1990. Chiropractic treatments after the intense game allowed them to recover easily and restore their health. (Source: SpinalHealth.net)
Young athletes - not only professionals or Olympians - can also benefit from chiropractic treatment because this type of therapy enhances blood flow, improves range of motion and can also increase recovery rates after intensive training or a game. Full range of motion is particularly important for endurance athletes and those who must employ various types of stretches into their training routine.
Key Benefits of Chiropractic Treatments for Athletes

In addition to improving performance, ongoing chiropractic therapy offers several health and wellness benefits. These include:
Improved posture
Increased range of motion
Improved immune system that can ward off common illnesses or disease
Better focus and concentration
Reduction of migraines or severe headaches
Increased blood circulation
Better joint flexibility
Reduced risk of injury
Increased blood and oxygen flow throughout the body
Improved recovery rates after a sports injury
Reduction of pain in major joints

Many athletes only turn to chiropractors after they have been injured, but it may be more beneficial to incorporate chiropractic therapy into the weekly training routine. A sports chiropractor can offer specialized treatments for marathon runners, tennis players, football and basketball players, and other types of athletes who are constantly on the move.
For high-performance athletes, natural methods of stress reduction and toxin removal are necessary for better health overall. Chiropractic treatments may play an important role in the lives of these athletes throughout their training season, and during their most competitive seasons.